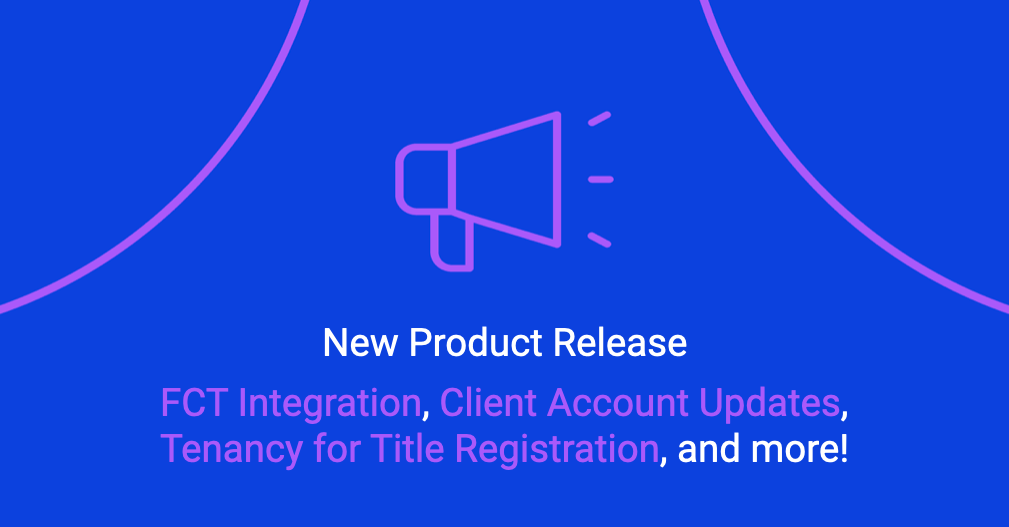 🎉 We made big updates and enhancements in our latest product release! All features are live right now.
Read more about the highlights of this release:
FCT Integration
Order FCT title insurance policies on GoVeyance with speed and ease. Read the press release here.
Client Account Update
We've now added the ability to include "Other Charges" in your client account, this is in compliance with The Law Society of BC. This will display any PST (7%) applicable disbursements as Taxable Other Charges.

Updated Tax Calculations: Taxable disbursements will now calculate GST at 5%, taxable other charges will calculate both GST at 5% and PST at 7%, while non-taxable disbursements will remain tax-free.
Accounting Library Update
Create a personalized list of default legal fees, disbursements, and other charges in your accounting library.

Streamlined Access: Easily access your library while working on a matter to add items to your client account before generating documents.

Strata Form F Declaration
Enhanced Web Filing: We've included the Form F Declaration in all Web Filing tabs for strata property registrations, making the process smoother.
Copy Address

Simplified Data Entry: In all matters, you can now copy property civic addresses into your client sections (buyer, borrower, and seller) and retrieve addresses from previously entered clients, eliminating the need for redundant data entry.
Tenancy for Title Registration

Streamlined Tenancy Details: We've moved tenancy options for title registration from the Web Filing tab to the Buyer and Borrower sections of your purchase and refinance matters.

Flexible Options: Easily specify whether your transferees are taking title as tenants in common or joint tenants, or create multiple groupings for those using fractional interest. These selections will seamlessly map to Web Filing for all your applications.
If you have any questions or need assistance, please don't hesitate to reach out to our support team at support@readywhen.ca.
Thanks,
From everyone at GoVeyance