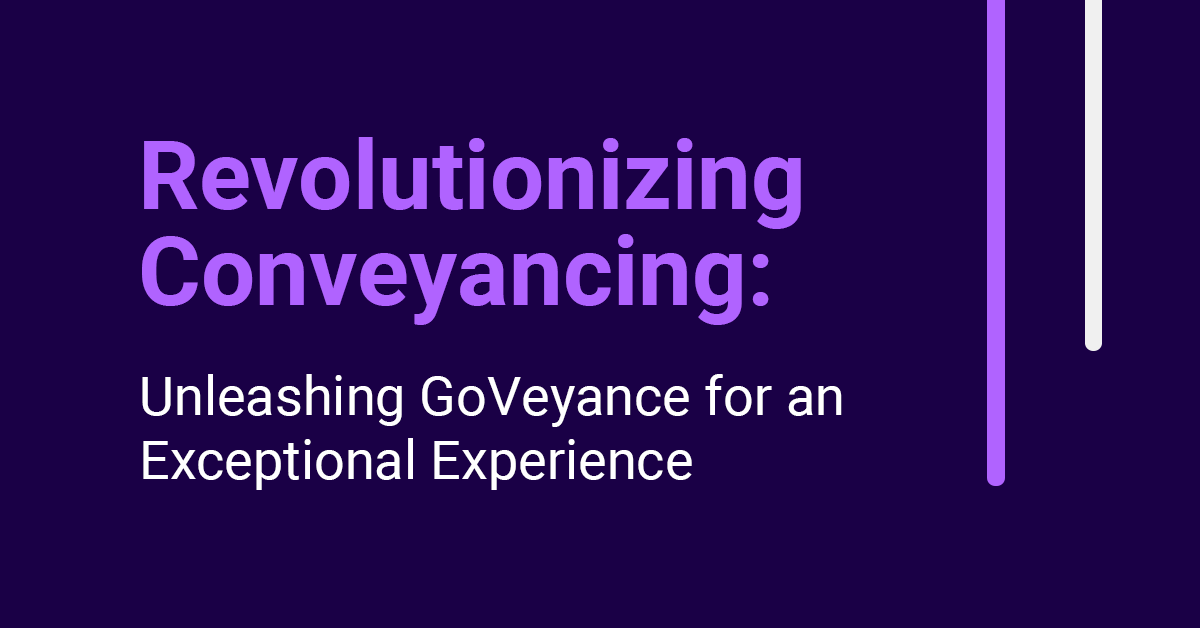 We built GoVeyance because we believe that a seamless and intuitive user experience is central to revolutionizing the conveyancing process. We understand that conveyancers, legal professionals, and notaries need a platform that not only simplifies their workflow but also enhances their overall experience. That's why we have placed the utmost importance on crafting an exceptional user experience at every step of the way.
From the moment you log in to GoVeyance, you'll be greeted with a clean and modern interface designed to minimize complexity and maximize efficiency. We have carefully considered the needs of conveyancers and implemented intuitive navigation, ensuring that you can easily find the tools and features you need to complete your tasks efficiently.
We have taken great care to reduce the number of clicks required to perform common actions, eliminating unnecessary steps and streamlining the process. With GoVeyance, you can expect a platform that is simple and efficient, saving you valuable time and allowing you to focus on what matters most: your clients.
Our commitment to an exceptional user experience extends beyond the platform itself. We have built a dedicated support team that is readily available to assist you every step of the way. Whether you have a question about a specific feature or need guidance on a complex transaction, our knowledgeable support staff, made up of conveyancers, is just a message or call away. We value your feedback and are listening to the community to build a conveyancing product that meets your needs, today and in the future.
We know your time is important and every minute counts. That's why we designed our onboarding process to be as efficient as possible, ensuring a seamless transition from your current system to GoVeyance. We are committed to providing the necessary support and guidance to ensure that you and your team feel confident and empowered when using our platform.
The user experience is at the heart of everything we do at GoVeyance. We believe that technology should work for you, making your life easier and enabling you to deliver exceptional service to your clients. By putting the user first, we have created a digital conveyancing solution that not only addresses the pain points of the industry but also empowers conveyancers to work more effectively and efficiently.
If you're ready to experience a new era of conveyancing, where user experience is paramount, we invite you to join the growing community of professionals who have embraced GoVeyance. Contact our sales team at gosales@readywhen.ca today and discover how our platform can transform your workflow, enhance client satisfaction, and propel your business forward. With GoVeyance, the future of digital conveyancing is within your reach.