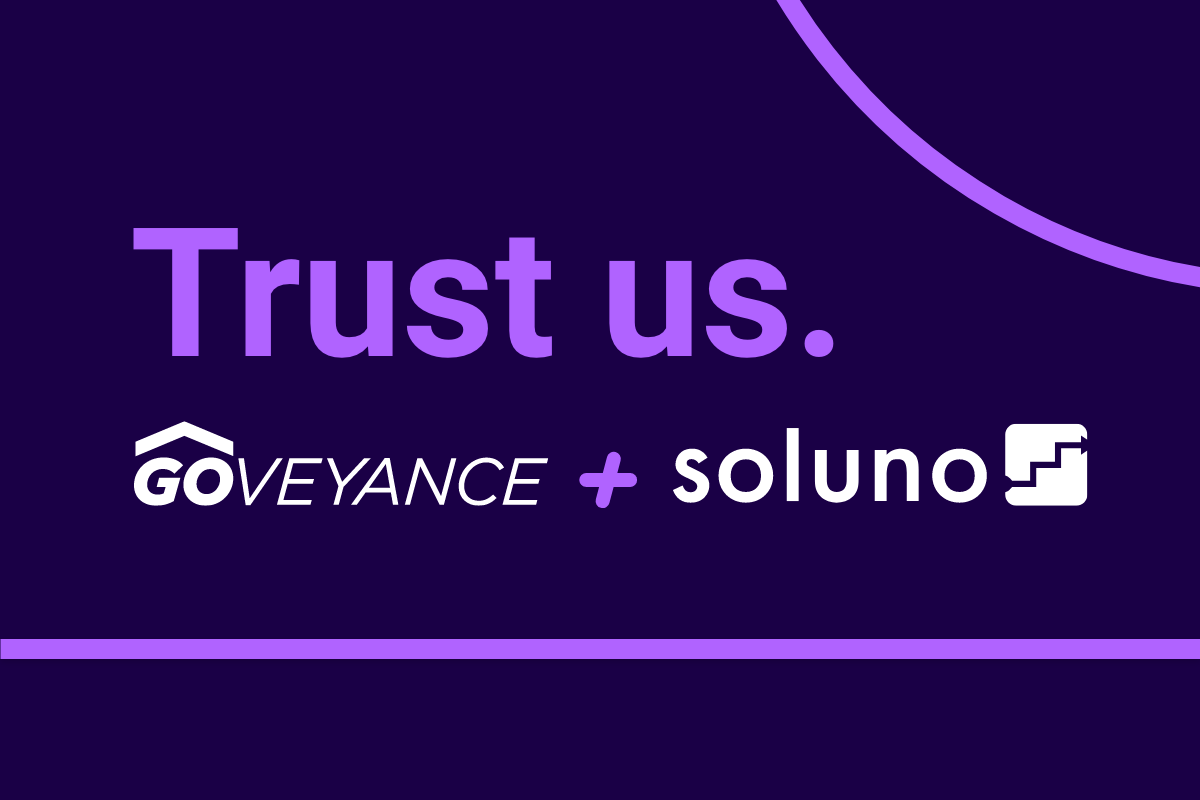 GoVeyance has fully launched in British Columbia, which means users can now complete all real estate transactions (purchase, sale, and refinance), and access integration partners such as LTSA and Soluno for your trust accounting needs.
Why did we select Soluno as our trust accounting integration partner?
They have built a robust accounting platform and created a simple user experience, plus they have integrated with other conveyancing solutions. They understand accounting, but more importantly, they know trust accounting.
"When we met with the GoVeyance team, we were impressed with the group of subject matter experts they have assembled. Led by conveyancers, they understand the process and the gaps within current platforms. They listened to the community and built a solution that addresses widespread concerns and issues. We are excited to introduce an alternative conveyancing solution to our customers." said Michael Luciuk, Sr. Product Manager at Soluno.
We have built a strong integration to ensure a seamless experience:
Single screen to show all trust funds incoming and outgoing
Single button to send entries to our trust accounting partner Soluno
Seamless data transfer
Trust reconciliation is made easier by importing monthly bank statements directly for potential auto-reconciliation
Sign up now and GoVeyance will cover the first year's costs for your Soluno license ($982.82 value).
Contact gosales@readywhen.ca if you have any questions or would like to book a demo.